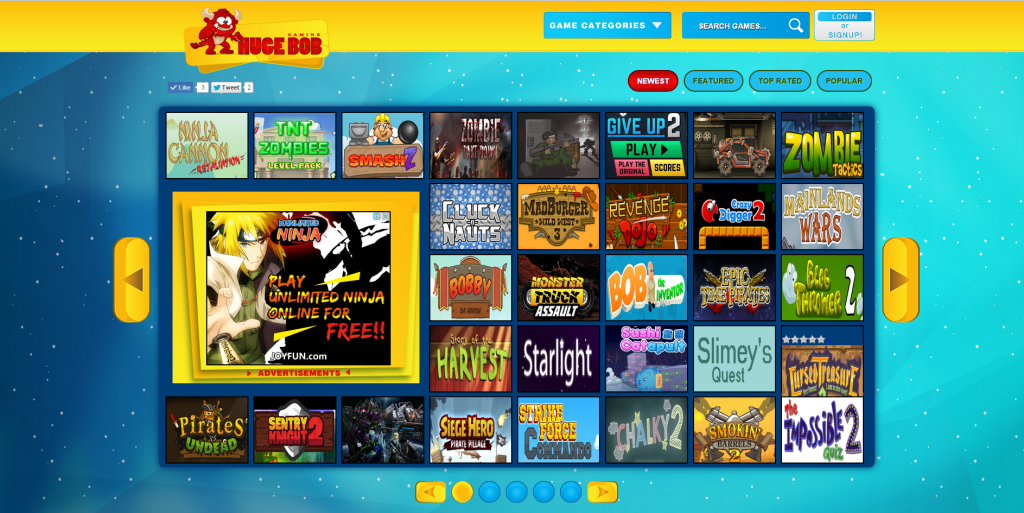 Let us share this get information with you.
We already have Gaming Portal — HugeBob www.hugebob.com
This is a new world full of wonder, where you can find best entertaining games. All games are FREE and available for everybody, with no age restrictions.
Here, you can find all kind of flash games within 11 different categories. Among them, you will meet most popular games, as well as our own create games. Huge Bob is the main character, and you will love it very much. Make gamer account for you, and spend your free time with pleasure!
Considering intense competition among Game Websites, our main goal is to make an interest and uniqueness in our games. Not only the quality but also the fascination of our games will not leave you without a bright impressions and desires to play. Every day you will find new popular game in HugeBob zone.
So, welcome to HugeBob! Play! Enjoy! Share this information with your friends.We hope, you love our flash games collection.