Hey guys, have you heard the news in the product area of ​​Huge-IT. Remember everyone's favorite slider, which had been making your websites adorable? That you love so much, but when you wanted to add a video that was impossible.
So today's news is that the Huge-IT company created for you the function to add  videos in your slider. The function that you were looking forword. Sliding videos is so attractive for the visitors of your website. You might have video information that would look perfect with slider.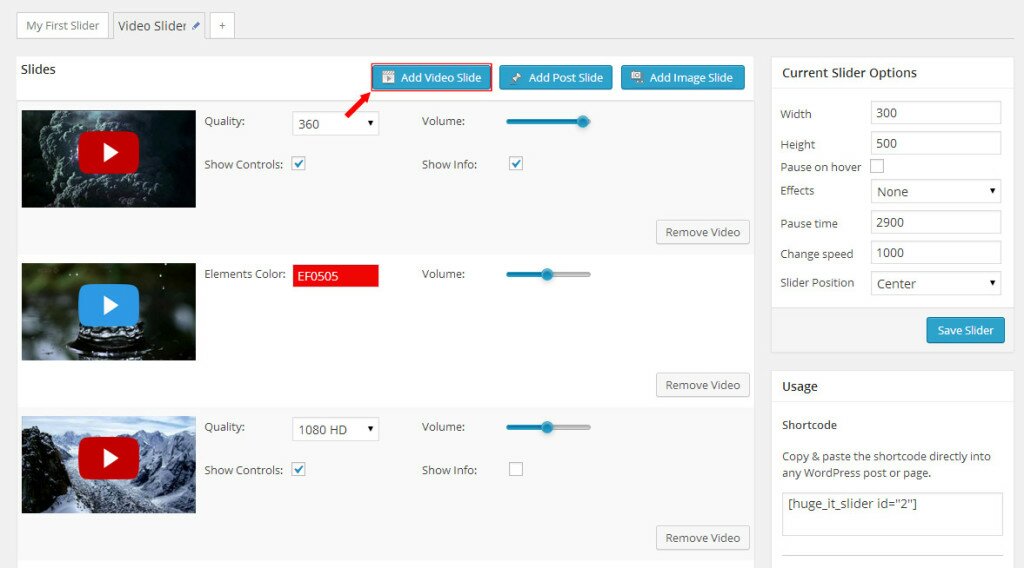 IT is so easy! Now you can add video in addition to photos in your favorite slider. Add your videos putting the video link in slider. It has the customizable options, that you can change. Put the slider with your videos on your page and enjoy the results!
This idea was inspired by a request of our many users, and we created it now availible for you, and the price for pro version stayed the same.
More fun at the same price, isn't that great! =)
You can put the link of your videos through two sources: Vimeo and YouTube.
The function is really works, and it was tested many times on all kind of different browsers. Now get prepared to make your website magnificent. This is the new ability of giving any information on your website in beautiful way.
For more information about Huge-IT Slider Please follow the link